Global Learning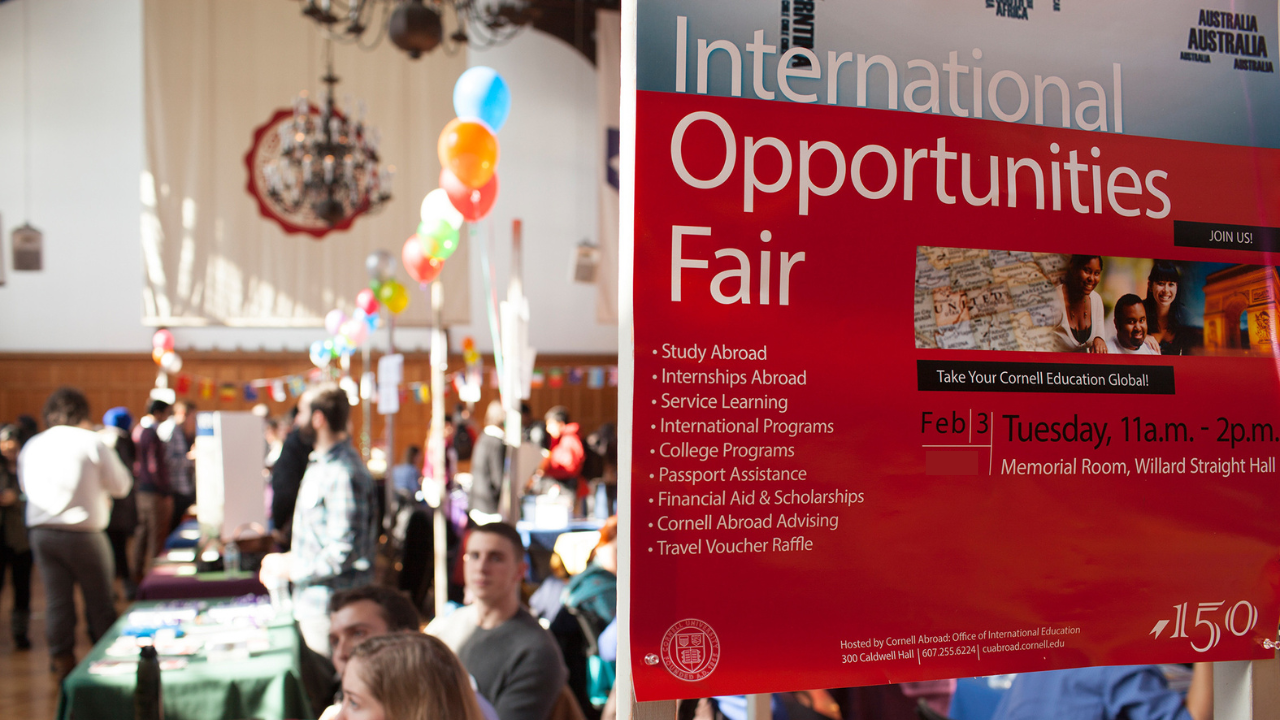 An International Community
At Cornell, you will meet, live, and work with international students and scholars. The perspectives and cultural traditions of countries all across the world shape our community. Our students, faculty, and alumni also travel the globe, studying abroad and working to effect change, share knowledge, and learn from others.
Study Abroad
For Cornell students, the world awaits! In recent years, students have studied Latin American Literature in Cuba, Environmental Engineering in Ireland, and Sustainability in Hong Kong. Cornellians pursue study abroad experiences across all majors and colleges. Whether you want to explore a culture, hone your language skills, experience a new learning environment, or explore a potential career path, you can find a program that suits you. 
An International Community on Campus
Cornell's campus is home to a thriving international community. The university has agreements with institutions across the globe to foster international exchanges. Approximately 10% of our students come from outside of the United States. The Cornell University Library offers outstanding collections and specialized staff dedicated to international studies. Learn more about how Global Cornell connects the university with the world.
The Mario Einaudi Center for International Studies
The Einaudi Center is a hub for global activity at Cornell. The center organizes, catalyzes, and supports collaborative and interdisciplinary research, teaching, and outreach programs across campus.