Admissions Glossary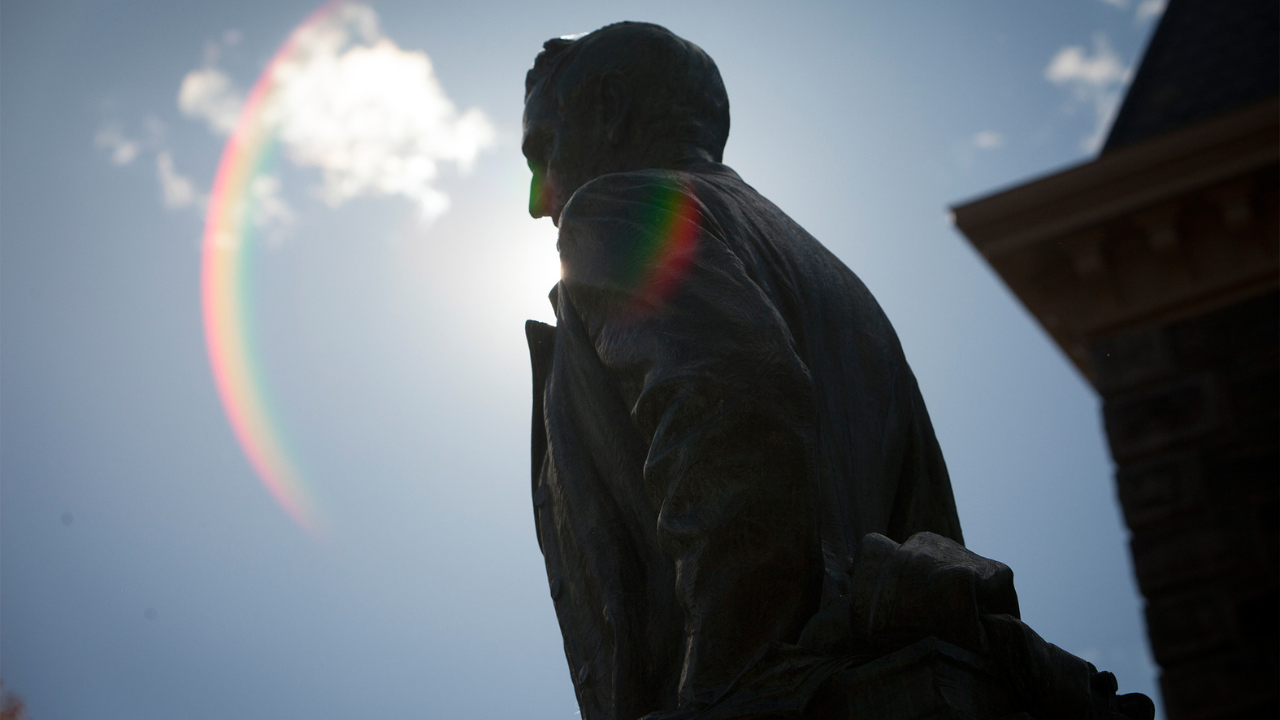 Higher education and the admissions process have their own language, and we're here to help you make sense of it. Read our glossary and don't hesitate to reach out to our team if you have questions as you navigate the admissions process. Our glossary of financial aid terms may also be a helpful resource.
College
Cornell University is home to a number of undergraduate colleges and schools. When you hear an admissions staff member talk about "the colleges" or "the colleges and schools" at Cornell, this is what we mean. A Cornell college or school may offer many different majors or just one or two. Learn more on our Colleges, Schools, and Educational Paths website. 
Common Application (CA)
Sometimes called the Common App, this is the only application that Cornell uses for admissions, found at https://www.commonapp.org/. 
CSS Profile
This application must be completed by all applicants who wish to be considered for institutional financial aid at Cornell. Apply online on the CSS Profile website.
Dual Enrollment
This term often refers to high school students who are taking college classes while still enrolled in high school. You can read about how Cornell handles dual enrollment on our FAQ page.
Early Decision vs. Early Action 
Cornell offers an Early Decision plan, sometimes called "ED." If you apply Early Decision, you will submit your application by November 1 and receive a decision from Cornell in mid-December. You should consider Early Decision only if Cornell is your top choice, and you know that you would like to attend if you are admitted.
Students admitted under the ED plan are expected to enroll at Cornell, but can be released from this commitment if the financial aid award does not make a Cornell education affordable for their family. Of course, a student wishing to be released from the ED commitment must have applied for financial aid. Learn more on our First-Year Applicants website.
Early Action is an accelerated application process that some other colleges and universities offer. Cornell does not offer an Early Action option.
Early Decision vs. Regular Decision
Cornell's Early Decision application deadline is November 1, and ED applicants receive their decisions in mid-December. The ED plan is only appropriate if Cornell is your first choice. If you are not sure of that, or you'd simply like more time to work on your application, the Regular Decision (sometimes called RD) option is right for you. If applying under the Regular Decision plan, your application is due January 2, and you will receive a decision in late March or early April. 
FAFSA (Free Application for Federal Student Aid)
This financial aid application form is the basis for federal financial aid eligibility and must be completed by all U.S. citizens, permanent residents, and other eligible non-citizens who wish to be considered for financial aid. Apply online at the federal student aid website. The FAFSA determines your eligibility for federal student aid. The CSS PROFILE and Cornell's other application requirements determine your eligibility for institutional aid.
First-Generation Student
First-generation students are the first in their families to attend college. Many colleges and universities, including Cornell, provide additional support to these students. Visit the Student & Campus Life website to learn more about support for first-generation and low-income students at Cornell.
Foreign Language Requirement
Many colleges and schools require students to have completed a certain number of foreign language units or to have reached a certain level. Visit our College and School Admissions Requirements website to learn about the foreign language requirements at Cornell. 
Midyear Report
This report is typically sent after a student has applied for Regular Decision after January 2, once the information becomes available. We understand that some students attending schools on a trimester system may not have new grade information at this time, and it is not a requirement. 
School Report
This is a form that your counselor will submit on your behalf. It helps those who review your application to learn about your school, your community, and the academic and extracurricular opportunities available to you and your classmates.
Standardized Testing
This term often refers to the SAT and ACT exams. It's important to note that Cornell will not require the SAT or ACT for 2023 or 2024 applicants. See our standardized testing policy website to learn more.
Units
The term "units" in high school typically refers to a completed class taken over the course of a semester or a year. 
University vs. College
A university is typically made up of numerous colleges and schools and offers both undergraduate and graduate degree programs. Cornell University fits this description. As you think about continuing your education after high school, you may also be considering colleges, which are generally smaller institutions focused on undergraduate education.