Preparing for Your Cornell Application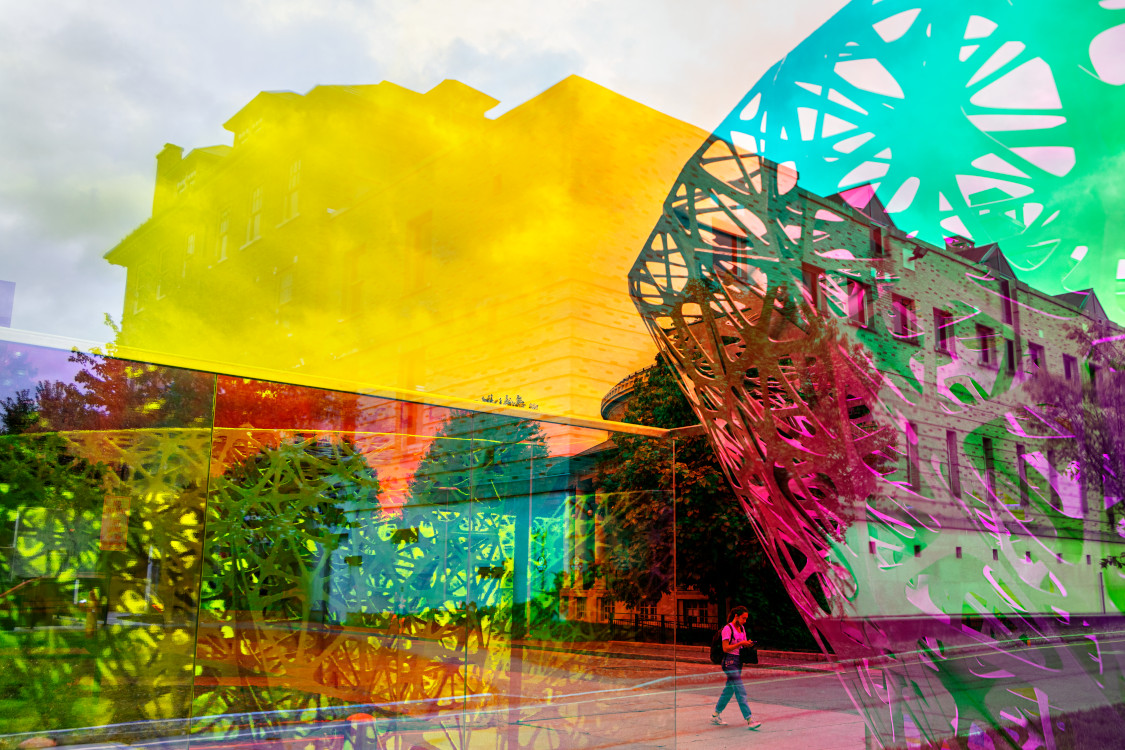 Applying to college can be stressful — let us help! Below, you'll find some of our application tips, and you can also explore our knowledge-base of frequently asked questions.
How we review applications 
Whether you're a first-year or transfer applicant, there's no magic formula that guarantees admission to Cornell. Because no two students bring the same background, life experiences, and interests to our community, our admission process is highly individualized. We consider each part of your application to evaluate your fit for Cornell's academics, culture, and philosophy. The result is an incredibly vibrant mix of students to further Cornell's mission of educating the next generation of global citizens.

Access and affordability are extremely important to us: Cornell strives to live up to our "any person" ethos, ensuring the opportunity to apply to all qualified domestic undergraduate students, regardless of income, assets, or family circumstances, and offering financial aid packages that cover the difference between the cost of attendance and what a family can reasonably be expected to afford.
Preparing your application
Understand the academic requirements. 
Start early. There are two parts to your Cornell application - the general Common Application and the Cornell University Writing Supplement, which is also completed through Common App. Give yourself enough time before the application deadline to complete both. You can review the writing prompts for first-year applicants or transfer applicants before you begin working on your application.
Get to know Cornell and write with purpose. In the Cornell Writing Supplement portion of the Common App, you'll be asked to write essays for Cornell broadly and your intended college or school specifically. Thoroughly review the online information about the university and the college or school to which you are applying.

For the Cornell University essay question, we want to hear your voice, your experiences, your values, and your story. We're not looking for any particular kind of story or answer here, so write about what feels authentic to you. You can use this space to share information not included elsewhere in your application; what else do you want us to know about you and how you'll engage with the Cornell community?
Understanding the college/school you want to attend

—

 including its curriculum, academic areas, and educational approach

—

 will help in writing your college-specific essay.
For each essay, treat it like a piece of writing that you're submitting for school. This means that while you should write to convey your authentic self, you should make sure you're using appropriate grammar and punctuation. And don't forget to proofread!

Set up your email account to receive emails from Cornell. Check your email regularly for important information and updates.
View your application status online. Set up your Cornell Application Status Page account as soon as you receive the instructions via email.
Submit required portfolios or design supplements. If you're applying to a design-based major (Architecture, Art, Design and Environmental Analysis, Fashion Design and Management, Fiber Science, and Landscape Architecture), be sure to read the instructions and note the deadlines for these items.
What does Cornell look for when we review your application?
Intellectual potential. Have you challenged yourself in the curriculum and opportunities available to you? How have you demonstrated your passion for learning? Has your coursework prepared you for your academic interests at Cornell?
Character. Honesty. Open-mindedness. Initiative. Collaboration. Empathy. Curiosity. Your values are important to Cornell. Do your application essays and recommendations reflect your strongest personal attributes?
Involvement. Community engagement. Extracurricular activities. Work experience. Research. Leadership. Family responsibilities. What interests, special commitments, or talents have you developed? What have you spent time outside of the classroom doing?
Your Reasons for Choosing Cornell. How do you plan to take advantage of Cornell's exceptional learning environment? Why is it the right place for you?
Your reasons for choosing the specific college/school you're applying to. How is the college or school a good fit for your academic interests? How are you a good fit for the specific college or school?
Use of Generative Artificial Intelligence (AI) in Your Application
When we review your application, our hope is that we get to know you and understand your potential fit within the Cornell community. Therefore, when you're drafting your essays, it's important that we hear from you — your words, your voice, your story.

Relying on generative AI tools (such as ChatGPT) to draft even a preliminary version of your essays will result in less authentic, more generic writing that doesn't showcase your unique attributes.

If you choose to use generative AI in your application process, we expect you to do so ethically. Ethical uses of generative AI include researching colleges, brainstorming essay topics, and reviewing the grammar and spelling of your completed essays.

Unethical uses include:
Using generative AI to outline, draft, or write your essays
Translating an essay written in another language
Creating images for a required portfolio using AI
We recognize that there are other forms of application support that can dilute your voice in your essays. This can include having a friend, family member, or paid consultant outline, write, or rewrite your essays. As with the use of generative AI, we expect you to use all application support resources ethically.